Coffee might not have been the thing that brought you into Portland, but it's sure going to be something that's on your mind once you are there. Some cities seem to have a bar on every corner but here, there's going to be coffee shops in every direction that visitor's look.
For those just vacationing as well as those looking at Portland houses for sale, it'll feel like heaven if coffee and cafe culture are the best parts of your day. For those who have always strayed away from coffee, a city like Portland could be just the thing that gets you curious enough to see why the quest for the perfect cup is the reason for many to get out of bed in the morning.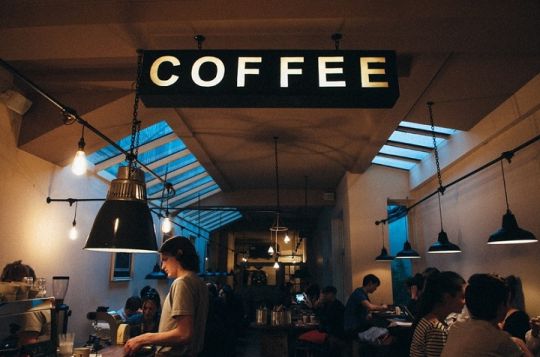 Coava Coffee Roasters
There's several locations throughout Portland, so the first bit of good news is that as long as you love Coava (and how could you not?), there's always going to be one close by. It's always been considered one of the best cafes in the city, thanks to their unwavering dedication to absolute quality in every cup.
As with many of the most well regarded cafes in the city, Coava's principles are built on sustainability and an ethical, beneficial relationship with the farmers who provide their beans. Their focus on people extends to the staff and guests alike, ensuring the best possible experience for everyone involved regardless of the role in the process.
Jet Black Coffee Company
If anyone is looking for something different, either because they find most coffees aren't for them or they need a change of pace from their regular cup, they'll want to head over to Jet Black. They have plenty of options when it comes to drinks, as long as you are happy with the ingredients being vegan, but that's not what typically draws their crowds.
What they are best known for is their cold brew. Typically, cold brew is just coffee that's left to brew cold overnight but they have a few extra steps to give it their signature "jet black" look. Added into the coffee is chocolate sauce and syrups giving it a flavor as unique as its appearance.
Behind The Museum Cafe
It's hard to believe but not everyone loves coffee. If you do but your friends aren't as keen on it as you are, the many varieties of tea might be more their speed. Behind The Museum is somewhere that's equally known for both, with a tea menu as extensive as their coffee offerings. The drink menu won't be the only thing about it that'll make it perfect as the place for your next coffee date.
Outside of their drinks, they specialize in Japanese food and those roots permeate through every inch of the cafe. As far as their food menu goes, those familiar with Japanese dishes will feel right at home. Miso soup is a staple here and other famous dishes, such as Ochazuke, are also available.