Are you planning on going camping soon? Will it be your first time and you want to ensure everything goes smoothly?
Every year, many people head out into the wilderness to escape the busy cities. It's a chance for them to relax, reconnect with nature, and, make some lasting memories with family and friends.
Plus, it can be a chance to test yourself and develop a new hobby. But, being out in the wilderness can be dangerous if you don't prepare.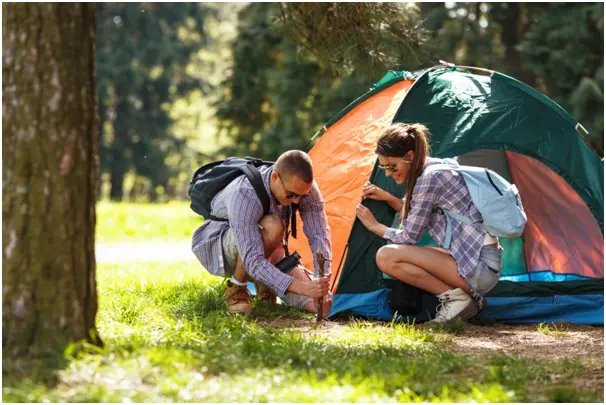 In this article, we'll share three crucial camping tips for beginners. By following these you'll stay safe and have a great time.
Read on for more information.
1.Plan Ahead
Every trip requires planning but none more so than camping. That's because when things go wrong, they can become big problems.
So, planning ahead is key.
If you plan on staying at a campground then make a reservation in advance. You don't want to turn up and be told it's full up. It's likely to end the trip before it's even started.
Next, you should read up on the campground regulations such as:
Food Storage Regulations
Fire Restrictions
Depending on the surrounding wildlife, there may be certain food storage regulations you need to follow. Also, fire restrictions can change depending on the season.
Make sure you're well aware of both people leaving home.
2.Create a Camping Checklist
Most of us have gone on vacation and forgotten an essential like a toothbrush or toothpaste. We then headed out to a local store and replaced them.
But, forgetting essentials whilst camping can be a disaster. You're in the wilderness and a long way from home. So, to prevent this, create a camping checklist to make packing easier.
Discuss with others what you'll need and tick things off as you pack them. This will help prevent you from forgetting items and save you unnecessary stress.
3.Take Suitable Gear and Pack Emergency Essentials
If you asked a novice what to take camping, they'll probably tell you the following basics:
Tent
Sleeping Bag
Stove
Food
Drink
But, there are other essentials that only seasoned campers know about.
Before setting off, go shopping for a lithium battery. Lithium batteries are the most suitable batteries for camping due to being lightweight and temperature resistant. This means they'll work no matter how hot or cold it gets.
You should also take emergency essentials like:
A First Aid Kit
High Visibility Clothing
A Compass
A Spare Tire
These are vital in emergencies and could save your life.
Finally, let people back home know your itinerary. Be clear on where you'll be and when you'll be returning home. If for some reason you didn't show, they can alert the authorities.
Helpful Camping Tips for Beginners
We hope you have enjoyed our article on camping tips for beginners.
As you can see, these are useful tips you should follow. They'll help ensure your safety and that you have a wonderful time camping.
Finally, check out the travel section of our blog for more useful advice.