Have you put off getting solar in the past because of the price? It made sense to do that several years ago. Today, it's a different story.
The price of solar is lower than ever and will likely keep dropping in the future. The payoff time and current tax incentives make solar roofs an excellent investment today.
If you're ready to install solar on your home, then finding the right solar roof installer is critical to the process. Keep reading to learn seven factors to consider when finding a solar installer.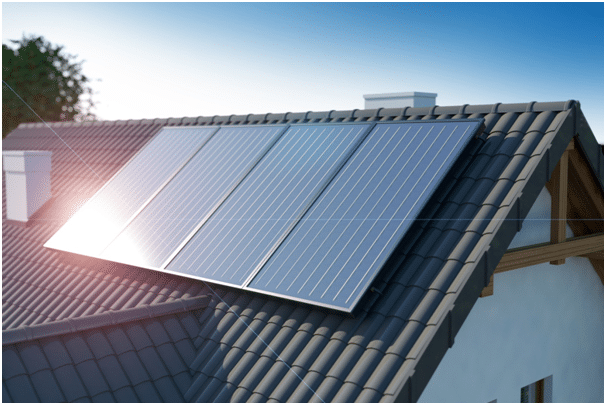 1. Is Someone Local?
You can find solar installers everywhere you look. People are installing solar panels at a record rate, so solar contractors show up everywhere to meet the demand. The question is, can someone from another location meet your needs?
Each location has its own set of rules and regulations contractors must follow. If someone isn't in your area, there's no guarantee that they'll follow all those rules.
Finding a local installer will streamline the solar installation experience. You can count on them to know what needs to happen, so you aren't left waiting for someone to learn the local landscape.
A local provider can also provide quick support after they install your panels. If a problem happens and your installer is hours away, you'll never know how long it will take for them to look at your problem.
2. Are They Certified?
You can't pick up a hammer and work on someone's home as a contractor. There are a lot of local laws you need to know before you work in a location. That means you need to get a license that says you know your stuff before you can legally work.
The same applies to a contracting firm. They need to have the proper licenses to work on your home legally. Ask someone about this before you commit to working with them.
The same is also true if you work with specific solar brands. Take Tesla solar panels, for instance. Any licensed provider might be able to handle the job, but a certified Tesla solar roof installer knows all the system's ins and outs.
3. Do They Have Reviews
You can't learn everything about a solar installer by talking to them. There are great salespeople that represent companies that do bad work. You won't know how well someone performs until you talk to people who worked with them before.
Start your search online at Google. You can find all the local providers in your area and get a list that shows you their ratings. You can filter your search to highly-rated providers to start narrowing your prospects.
Once you start talking to providers, you can start asking them for individual references and reviews. Talking to people in-person about their experience will help you learn about the installation process.
4. Do They Have Good Pricing?
The pricing of solar panels doesn't change that much. Where a lot of the solar installation cost comes is the labor. If you factor this into the price, you start getting vastly different numbers when getting quotes.
Make sure you get quotes from at least three companies before you make a decision. Your goal isn't to simply go for the lowest price when comparing installer fees, either. With a purchase this expensive, it's worth paying a little more money to make sure you get excellent service.
It also pays to look at financing options. Many large solar providers now offer in-house financing for their customers. Going this route can take off some of the burdens of paying for your solar setup upfront.
5. What Does the Warranty Cover
Even the best workers make mistakes at times. The problem is that sometimes those mistakes don't reveal themselves until after the installation process is complete. After that, you have the problem of bad equipment that causes your whole solar installation to fail.
You spent a lot of money on your solar setup, so you don't want to spend a ton of money getting things fixed. Great contractors stand by their work and will make sure you're a satisfied customer. Their warranties should last for several years, making sure any problems after the installation is complete are taken care of.
Your solar equipment, on the other hand, likely won't be covered by your contractor. You'll need to reach out to the solar manufacturer for this warranty. Ask your provider what panels they use and what kind of warranties those panels have.
6. How Will the Installation Process Go?
One of the biggest problems with an extensive home renovation is getting the company there on your schedule. Some companies overbook themselves and try to work you in their timeline. If you have a lot on your plate, this can make the process a hassle for you.
Try to find someone that will get to your home on your terms. On top of that, they need to tell you how long the process will take and what the living situation will be like when they're working.
If you work from home and cannot work during the day, you need to know this. Ask each company about this to find someone who can work with you on your terms.
7. Who Handles the Paperwork?
Getting a solar system installed isn't as simple as finding a contractor and putting solar panels on your roof. Your solar panel installation will need to be approved by your local government. Without that approval, you can't activate your solar system.
The question is, will you handle that legwork, or will your provider handle it for you?
If you're unsure of how the permit and approval process work, find a provider who will handle that work for you. If you work with a local provider, they'll know everything that needs to happen and help you through the process.
Finding the Right Solar Roof Installer Is Essential
You're making a significant investment when installing solar panels on your roof. The last thing you want is to hire a solar roof installer who can't handle the job. Keep the factors above in mind, so you make the right choice and can start taking seeing the benefits of solar roofs for yourself.
Read Also: Energetic Healing – The Best Complementary Therapy
Do you have any other home renovation projects you're considering? Head back to read our latest blog posts to find our best tips.