If you haven't considered using laser marking technology in your business, it's time you start! You might be thinking, what is laser marking, and what are some useful laser applications?
Well, laser marking is a computer-driven technology to etch, cut, or engrave a variety of different materials. The lasers are very precise and have the potential to create beautiful and useful designs. They go where no cutter has gone before!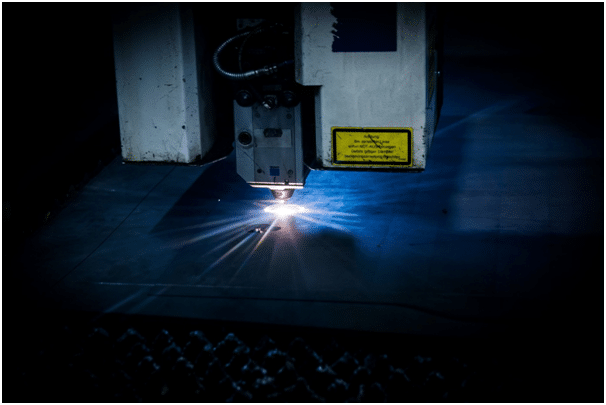 So, if this has piqued your interest, read on to learn how laser marking can benefit your business.
1.Better Productivity
A laser marking machine works with precision, speed, and accuracy. And while speed changes with the material you are cutting and the type of laser, laser technology is a lot faster than most other cutting methods.
Laser marking machines can be fully automated through computer programs. This enables businesses to complete jobs with more efficiency leading to higher revenue.
Low Heat
The low heat output of lasers means less damage to the metal areas surrounding the markings. The lasers work with a high-speed concentrated output which allows for clean cuts. The low heat output also means there is less clean up and finish work needed to finalize a product.
2.Mass Marketing Potential
Because of the laser marking machine's automated design, you can add your company logo to your products with ease. While this may seem like a superfluous step in production, it really helps get your brand name out there. With more people aware of your brand and product, you will have more sales.
When your machine is not in use for your own marketing, you can offer services to brand other people's products as well. Imagine, aside marketing business all under one roof!
3.Precision Quality
Laser marking technology is extremely precise by design. Because the lasers are computer-driven, they hit the exact mark every time with no error. This level of precision can create intricate designs, barcodes, readable text, and complex forms.
It also creates less waste that other marking technology may create. Check this page out to learn more about laser marking machines and how they work. It's really quite interesting.
4.Many Applications
Laser marking technology can be used in many fields. Whether you're in marketing, automotive, jewelry design, medical equipment, or electronics, you can benefit from a laser marking machine.
The machines are capable of engraving many different types of substances. The machine's versatility will allow job shops to offer many types of products and services. Laser machines can also reach areas that other cutters or welders cannot, which increases the types of jobs that can be completed.
So, How Can You Benefit From Laser Marking?
By now you probably have some ideas of how your business can benefit from laser marking technology. Maybe you even have some ideas for a new product! A smart business owner won't underestimate the viability of a laser marking machine.
If you liked what you read in this article, check out the rest of our blog for the more great info!