Are you looking for ways to improve your home's appearance while increasing its value?
It's not uncommon for homeowners to look for unique ways to maintain their homes, but the onset of the COVID-19 global pandemic has made it the norm. Over 57 percent of homeowners in America completed home improvement projects between March and May 2020.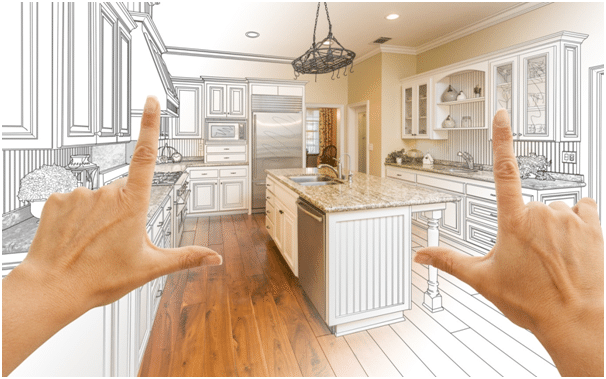 Some projects can make a lasting difference in the value of your home. Read on to learn five great home upgrades that add value!
1.Kitchen Remodel
Remodeling your kitchen can add value to your home because of its importance to potential buyers. In today's society, the kitchen has become more than just a place to cook meals. It's also a popular place for living and entertaining.
Additions to a kitchen like an island and bar stools can make it a more livable area in the home. Painting walls and installing new cabinets and tiles create visual appeal that will draw guests to the kitchen during visits.
It will also be one of the first rooms that a potential buyer will walk through during a showing of your home. Leave a lasting impression on visitors with an impressive kitchen remodel.
2.Bathroom Addition
Adding a bathroom to your home is a great way to increase marketability and improve value. Bathrooms have a tremendous amount of utility for homeowners and their guests.
Whether it's a half bath or a full one with a shower, residents and visitors will use these home additions while they are in the home. Before you add a bathroom, you should consider how it will fit into the existing footprint of your house.
3.Upgrade Appliances
If you want to avoid hiring a contractor and creating a lot of dust and debris in your home, upgrading appliances is one of the home upgrades that can make a difference. Do you have an aging range, microwave, or refrigerator?
Replacing one or all of those will do more than improve the utility of your home. It can also help your kitchen look more modern without having to spend tens of thousands of dollars on a remodel.
4.Increase Curb Appeal
Are you looking for an easy way to add value to your home? Improving the curb appeal of your home can increase its selling price by at least 7 percent on average.
Some of the things you can do to increase curb appeal include laying new sod, planting trees and flowers, and spreading fresh mulch.
Think of curb appeal as the "wow" factor a buyer has when they see your home from the exterior. By impressing someone on the outside of your home, you can set the tone for their visit before they ever walk through the door.
5.Improve Energy Efficiency
Improving energy efficiency can be an important way to make your stand out from the rest and improve its value. In today's society, there's an increasing interest in being Earth-friendly. More than 77 percent of Americans report that they want to live in a more sustainable way.
Besides being better for the planet, going green can also help a homeowner decrease their monthly expenses. Some ways to improve energy efficiency in your home include replacing your existing windows and HVAC unit.
If you own a pool, the professionals at Sahara Construction and Custom Pools can install a more energy-efficient heat pump and filter system to cut maintenance costs.
The Home Upgrades That Add Value
Home upgrades that add value are the ones that matter to potential buyers. Even if you aren't considering selling your home in the near future, keeping these additions in mind can help you make changes in your home that you can recover some of the cost for later.
Are you interested in learning about other home improvement ideas? Check out our blog section for posts with other tips and ideas to help refresh the look of your home!