Which features make for the best hike and bike trail? If you're working to build a new trail or park in your community, you want to make sure it's got everything visitors are looking for.
Scenic trails let people exercise outside, spend time in nature, and enjoy picnics and socializing.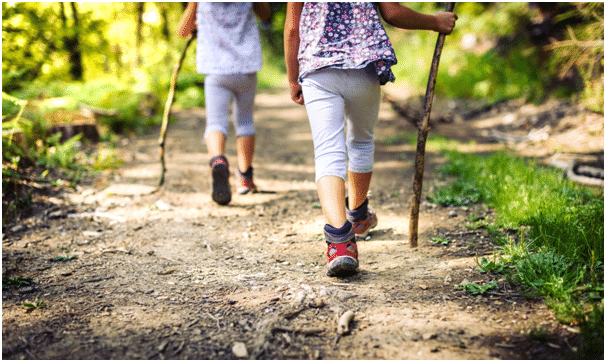 Before starting work on your new park, keep reading to find the five key features that all hiking trails need.
The Best Hike and Bike Trail Is Well-Marked
When figuring out how to build a trail, you need to make sure all trails are well-marked and signposted. Trails need to be easy to navigate so that hikers and bikers of all experience levels can hike safely and not get lost.
Signs at the beginning of trails should indicate the trail's distance, rating level, and any potential hazards. This allows hikers to select the right trail based on their fitness levels and preferences.
Amenities
When building a trail, consider the needs of your visitors. Your hikers are there to enjoy a walk or cycle on the bike trail, but they're also going to need bathrooms, fresh drinking water, picnic tables, and trash cans.
Try to add these amenities so that it's easier for visitors to enjoy the park.
Plenty of Parking
Cyclists coming to the park are likely driving, as they'll have their bikes on roof racks. It can be helpful to make sure there is adequate parking near the start of your trails so that guests have easy access.
If there's not enough parking, it will be hard for people to get there and they'll be less likely to visit.
Beautiful Scenery
One of the main reasons people go hiking is to surround themselves in nature, so you'll want to build your trail in beautiful areas.
Look for natural areas with plenty of trees, plants, birdlife, and points of interest. You can even add signs to identity plants, educating the hikers about their surroundings.
Cleanliness
Your hiking trails need to be clean. This is not only to protect the environment but also to make sure hikers and bikers have a positive experience.
Trash can also be a tripping hazard for walkers and bikers, so install trash cans along the way and encourage all visitors to dispose of their trash or take it with them when they leave.
Design the Ideal Trail with These Tips
There are plenty of key features to think about when building a hike and bike trail, but the above are some of the best. When designing a trail or park, try to incorporate these features into the design.
Read Also: A DIYer's Guide on How to Use a Circular Saw Safely
This way, the trails will be popular with visitors, attracting families and exercise enthusiasts looking forward to spending a day out in nature. Get started today and help your community enjoy more fresh air and time outside!
Was this article helpful? If so, please keep reading to learn more.