According to some experts, about 8,000 injuries were related to forklifts in 2018 alone.
In order to avoid these injuries for your employees, you should make sure you buy a forklift from one of the best forklift brands out there.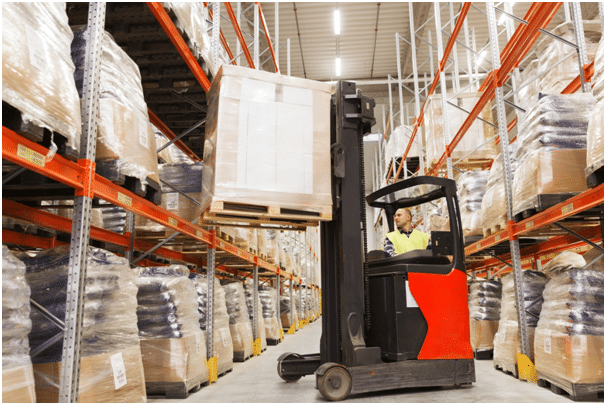 Thankfully, we know what some of them are! We'll break it all down for you here, so make sure that you keep reading!
Toyota
While Toyota is known to make reliable trucks and cars, they're also the biggest name in the material handling business.
They've manufactured thousands of forklifts around the world, making sure they're verified by certain safety standards and offer all kinds of engines and batteries.
According to some reviews, consumers love to buy Toyota forklift because they are great quality, have great value, are safe, improve productivity, are reliable, and have a low cost to own them.
Yale
Yale has been around since the 1800s, and even though it began as a lock company rather than forklifts, you can still trust them. They made the first Yale forklift in 1920, and ever since, they've been supplying forklifts all over the world.
Even though its headquarters are in Cleveland, Ohio, you can still buy their forklift regardless of where you are in the world. They offer forklifts that have three and four-wheel designs and can lift all kinds of materials.
Some of their forklifts can lift as little as 3,500 pounds or as much as 35,000 pounds. This is perfect for those who are going to use their forklift at a warehouse, construction site, or farm.
If you're interested in a forklift that can lift more, check out the advantages of MOFFETT.
Bendi
Bendi makes all kinds of electric forklifts, and they're designed to fit in all kinds of narrow workspaces. This makes it perfect for loading and unloading docs, and handling materials in a warehouse that has a narrow aisle.
These forklifts come in three or four staged-masts, which makes it different from other forklifts. They have stacking capabilities and they'll work for these type of layouts:
Standard
Double-deep
Drive-in
Bendi focuses on making sure that their forklifts can maneuver around everything. They can lift between 3,500 and 5,000 pounds.
Genie
Genie is a relatively new forklift company, and they've only been around for the last fifty years or so.
However, they're one of the leading manufactures of forklifts with aerial lift. They make forklifts in all kinds of sizes, but they're all the signature blue color.
Some forklifts also have scissor style and boom style lifts, so make sure you take your time while browsing their selection.
Clark
Instead of blue, Clark forklifts are painted in a lime green finish. They make them incredibly noticeable for any forklift.
Clark was actually the first company that invented the first forklift back in 1917. Now, they are one of the leaders in the industry, even around the globe.
They started in a basement in Illinois and now have made millions of forklifts. Their slogan is "Built to Last," so regardless of what forklift you choose from all their different features, you're sure to find one that you're happy with.
UniCarrier (Nissan)
Nissan used to make forklifts as well, but then they changed their forklift company to be UniCarrier.
Even with the name change, they're still focused on making sure that users can easily rent or buy a forklift and know that they can rely on it.
UniCarrier sells to hundreds of different countries, and they're always working on making sure their forklifts are safe, perform well, and can last for a long time.
Lift King
Lift King specializes in forklifts that you'll need for rough terrain.
They have forklifts all around the world, both in the private and the military sector. So if you need a forklift that isn't your standard warehouse forklift, you should check these out.
Drexel
Drexel is also one of the best brand of forklift, and they have three different types to offer:
Front-loading
Side-loading
Multi-purpose
These are great for first-time buyers because they're user friendly, and they work in both a manufacturing and industrial setting.
Because of their unique design, their forklifts have the capability of a turret truck, a side loader, a counter-balanced lift truck, and a reach truck.
There are many different forklifts to choose from, and they also have electric-powered forklifts. They also come in all kinds of sizes, and there are also some that are made to navigate narrow distances. The narrowest model they have can even fit into a space smaller than five feet across.
For load capabilities, Drexel has forklifts that can either lift 3,000 pounds or up to 12,000. These forklifts also go up to about 31 feet in height, and some of them can even rotate a full ninety degrees in any direction.
Komatsu
Lastly, Komatsu is one brand that actually didn't start in America.
They started in Japan in 1921 and eventually moved over to the U.S. in the 1970s. This manufacturer is best known for its KOMTRX monitoring system, which is one of the most modern designs that you'll find in a forklift.
They also have a remote monitoring system, so that way you can keep track of all of them.
Discover More of the Best Forklift Brands
These are only a few of the best forklift brands out there, but there are many more that you can purchase a forklift from.
We know that it can be overwhelming trying to make a decision on such a big purchase, but that's why we're here to help you out!
If you enjoyed this article, make sure that you explore our website to find more articles just like this one.