Is your team working as well as it could?
A project is only ever as good as the people working on it, and as a project manager, it's your responsibility to keep those people in check. You need to motivate, organize, and lead your team to success. But that's not always easy!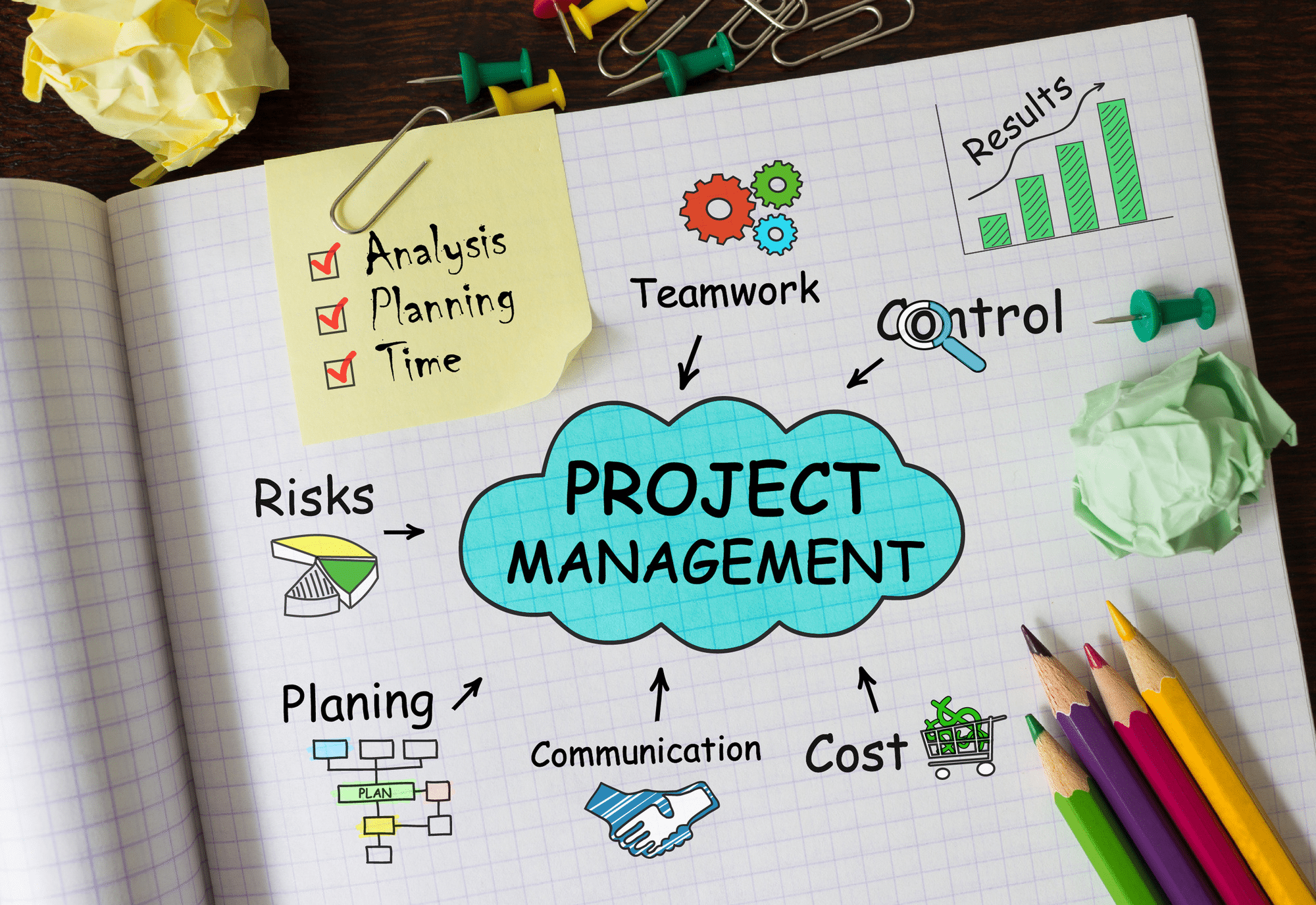 Luckily, many people have done the job before, and they've discovered tons of tips to make management that little bit easier.
Take a look at some of the best project management tips to help your team succeed.
Define Your Milestones
Every project has a list of important points, which are your milestones. Write these out as the lifecycle of your project from initiation to completion. For example, construction businesses may have milestones like presenting architectural designs to the client and finishing the foundations of a build.
Make sure your whole team knows these milestones, the dates they need to be completed by, and the individual part they have to play in each one. With this structure, your project management role will instantly become a lot easier!
Carry Out Risk Management
When it comes to tips for project management, one that's often forgotten about is risk management. This doesn't mean looking at actual, physical risks, but at the things that could go wrong within your project.
For example, a key team member might go off sick, or your client might not like your initial proposal.
Make sure you look at the risks and have back-up plans for if they happen. It'll save you a whole lot of stress in the longterm.
Clear Communication
Clear communication may seem simple, but on a list of project management tips for beginners, it should always be included!
Here are some tips to improve yours:
Forward any relevant information to the whole team
Hold regular team meetings and one-to-ones
Use team-building activities to grow group relationships and make sure everyone's comfortable communicating
Ask your team questions to make sure they're on track
Identify Team Strengths and Weaknesses
Knowing who in your team is best at what is essential in allocating tasks.
Before the project begins, make sure to get to know what they think are their strengths and weaknesses, and evaluate past projects. Be sure to watch their work and adjust their strengths and weaknesses as you go so that you always give the right tasks to the right people.
Try Using Project Management Tools
Online project management tools can be a lifesaver!
They're great for streamlining your project and can help with different aspects, like sharing documents and talking with your client, and they might give you extra project management tips and tricks.
For easy collaboration, be sure to check out the different tools available.
Evaluation
If you're looking at project management tips for experts, one vital point is to evaluate each of your projects.
Take a look at the success of your project as a whole as well as within each different milestone. Note down what went smoothly, where you had difficulties, and how you think you can improve.
Get to Work With These Project Management Tips
You can spend hours looking at project management tips online, but you'll only really start learning how to do the best job when you start working. So, get out there and manage!
Read Also: Nucleic acid extraction – technology and applications
If you enjoyed this article, be sure to check out some of our other articles on business, technology and more on our website.