"Who is Matthew Lepre?" It's a question many people ask.
"How did he earn hundreds of thousands every month with his dropshipping businesses?"
"Can his course help you become rich – just like him?"
To answer these questions, you need to read to find out.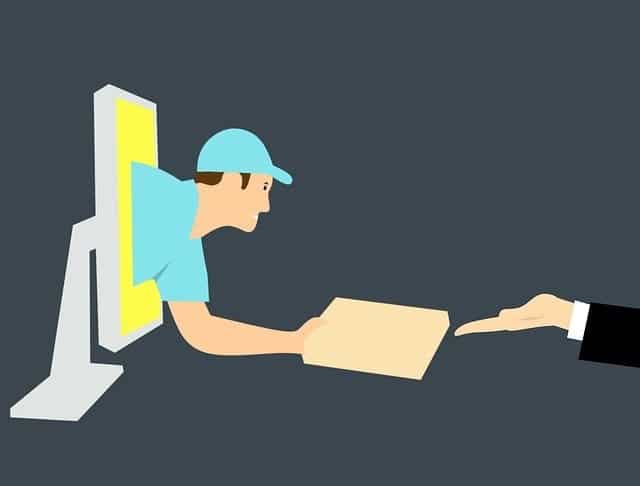 Matthew Lepre Dropped Out of University
Unlike his fellow gurus, the Sydney-based entrepreneur didn't earn a degree.
In fact, he dropped out of college. He was enrolled in the prestigious Dentistry program of the University of Melbourne before he began launching his businesses.
Unexpectedly, this decision would be vital to him earning hundreds of thousands in revenue and counting.
Before he reached his current status, however, he worked hard for his income. He took one job after another.
All in all, he held three back-breaking jobs to support his mother.
Matthew Decided to Enroll in a Coaching Program
After earning enough money with his extensive job history, Matt Lepre decided to sign up for an e-commerce training program.
Because he was clueless about the necessary strategies, he found it essential to seek help from a business guru.
Indeed, this decision had a significant impact on his life.
Armed with his coach's lessons, Matt got to launch his online business. He began selling beauty items and educational products.
All in all, his stores gave him a six-figure profit every month.
Matt Launched Ecom Warrior Academy to Help Others Earn a Passive Income
Armed with the business knowledge he learned throughout the years, Matt decided it was time to help others.
Even if he was a millionaire, he often found himself searching for a higher purpose.
That's when he decided to create his training program, the Ecom Warrior Academy.
Students can get the support and services they need to become successful dropshipping store owners through the program.
If you're interested in the paid course, here are some of the things you can expect from it:
The foundations for success, including a comprehensive discussion of dropshipping
Product research, and how you could discover bestselling items through Facebook, AliExpress, etc.
How to build your online store through Shopify
The core ideas of Facebook ads and how to implement them
How to automate your e-commerce business
Matthew Lepre Offers a Lot of Perks for his Ecom Warrior Academy Students
Matthew knows how hard it is to make money. As such, he wants his website offer to be worth every penny.
He does more than provide in-depth course content. Matt also offers the following:
Unlimited email support and live chat service to answer questions
15-minute Zoom sessions with coaches
Lifetime access to daily group mentoring sessions
Free product selection service
Matthew Lepre is a Budding Social Media Marketing Star
With his colorful journeys around the world, it's not surprising that Matthew already has 270,000 Instagram followers and counting.
While it's a platform for him to show the good life, it proves to be advantageous for his business as well.
For one, it serves as proof that you too can earn a lot of money with e-commerce.
Nope, Matt's Ecom Warrior Academy is NOT a Scam
Because of the success of his students, a lot of people often wonder if his dropshipping course is a scam.
It's not.
It's 100% legit, as these claims of satisfied customers will tell you:
William: "Added my first CBO, ten new ad sets, and boom—doubled my sales in one day! It's pushing me past the 1k mark! The next step is 1k a day."
Christopher: "Ups and downs. Tracking for AUD 104,000 this year, and it hasn't been a full month yet."
Dominique: "Ended the month on 3K/week after just three weeks of launching the store."
Andre: "Coming from last month when I only made 1.6K in sales, after making a few minor tweaks, I was able to transform my store performance. Now, it's going to be over 9.3K by May."
You can view more of these testimonials at the Ecom Warrior Academy review page.
Matthew Lepre Offers Free E-Commerce Training Videos
If you don't have money to invest in Matt's Ecom Warrior Academy, you shouldn't be disheartened.
The guru offers free courses, which you can stream through his YouTube account.
Here, you can learn more about:
How to advertise through Facebook
The business products you need to avoid
How to spy on your competitors
How to find a top-selling product
How to boost website sales
The best Shopify apps you need to download to generate more revenue
Matthew makes it a point to post regularly, so make sure to subscribe to his YouTube channel.
Final Thoughts
As you'll see in the data above, Matthew Lepre is proof that you can earn a sizable profit with an e-commerce business.
It's just a matter of determination—and some coaching, of course.
If you're looking for a course that will change your life, then Matt's Ecom Warrior Academy program is perfect for you.
It can help you earn lots of money quickly, just like its founder!