An overview of the basic business processes.
Business in the format "bought cheaper sold more expensive" will always be relevant. Today, with the support of the site pickup gadgets, we will consider the option of earning money on the purchase and resale of used laptops.
Such devices are very popular in the secondary market because the cost of new laptops is high enough and people are looking for options to save money or to get a cooler configuration of the device for the same money. All this allows entrepreneurs to provide themselves with additional income, and in some cases, this type of activity can become the main source of income.
Starting such a business, you will need knowledge in computer technology, at least an understanding of the lines and types of processors, motherboards, graphics cards, and other components that actually determine the performance of the device. In addition, more often than not, you will need to improve or repair such equipment, and when buying components you will need technical knowledge.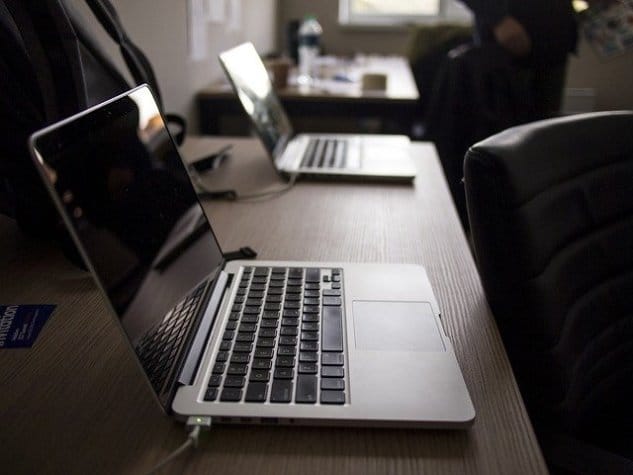 Buying used laptops can be in several formats, let's deal with each of them
Buying used devices on online message boards: eBay, Amazon.
Analyze new ads, look for options below the market, call the seller and go to the inspection. With this approach, you can find good options, which even without additional investments can be sold at a higher price.
Buying up laptops in the offline service in your city.
Relevant to those who have their own computer shop. People will bring the device for quick sale (in normal and faulty condition), and you can offer a favorable price for you.
Search for laptops through the ads in the city's groups on social networks.
You place an ad to buy used devices and wait for calls with offers.
Through acquaintances. Give out business cards to friends and acquaintances and notify them that you buy up used laptops.
Very often good earnings in this niche are obtained precisely by buying a non-working laptop, repairing it, and the subsequent sale. In this case, the price tag on the acquisition of a minimum, but there are risks that the device can not be repaired, and you lose the money you invested. At the same time, nothing prevents his disassembly for parts and use it in subsequent repairs or sell it as a component on the same boards.
Preparing your laptop for sale
After the purchase of a used laptop, you will need to carry out pre-sale preparation.
Disassemble the notebook and clean the cooling system (fans) from dust.
Replace the thermal paste of the cooling system of the processor and sometimes the graphics card.
Clean all connectors of the device (USB, HDMI, and others) from dust and dirt.
Clean the keyboard of your notebook.
Test the functionality of all connectors and components.
If the laptop is purchased in a non-working condition, carry out repairs.
After that, you can take pictures of the device, write a text ad with the characteristics, condition, warranty terms (usually 1 – 2 weeks), and additionally, you can make a video review.
Toolkit for work
You will need to have a basic set of tools to do the cleaning, repair, and ad design work.
A laptop or PC.
A phone with a camera.
A work table.
Repair tools: screwdrivers of various formats, a portable vacuum cleaner, plastic spatulas for disassembling devices, a soldering iron, a tester, a power supply, a hairdryer for soldering and dismantling components on the board.
In addition, you will need consumables: thermal paste, flux, screws, diodes, and other components for the board, which can be ordered in China on the Aliexpress.
A table lamp for additional lighting.
Over time you will form a complete workshop kit with good tools.
Where to sell used laptops?
The main channels for selling used laptops are online marketplaces. Let's figure out where best to post ads.
Online bulletin boards (eBay, Amazon), with paid placement at least part of your range of devices.
Pages on social networks. Publish photo reviews, video reviews, customer reviews, and other information that will increase user loyalty to your store.
In offline stores or workshops. In this case, your clients will be sure that if something happens with the device during the warranty period you will be able to fix it.
Through personal acquaintances.
In the future, you will receive orders through personal recommendations from satisfied customers. Try to add small bonuses to each purchase, such as adding an inexpensive mouse. Customers notice these details and will be happy as they get extra value for the same money.
How much can I make from reselling laptops?
Your earnings largely depend on your ability to trade up and buy used laptops at a minimum price. On average, earnings on one such device are from 30% to 200% of the purchase amount. For example, if you bought back a non-working laptop at a price of $50, made his repairs (another $50 – $70 including parts), and sold it for $250 – $300, then on it you can earn $ 130 – $180. With working laptops, the markup will only be 20% – 50%.
Conclusion
Exploring the forums on the topic of business on resale you can meet very different reviews. Some business owners say that it is profitable and does not take much working time, while others say that the risk of buying a "defective" device is high, and the amount of income is not equivalent to the effort expended. In any case, this way of earning is available and many use it as an additional source of income.