There are few jobs more romantic than trucking. Life on the open road.
The promise of setting your own schedule and waking up in a new place every day draws in entrepreneurs and adventurers every day. But with this great freedom comes great responsibility.
What you haul is your complete responsibility. A properly secured load means you can skip the high cost of loss and damage.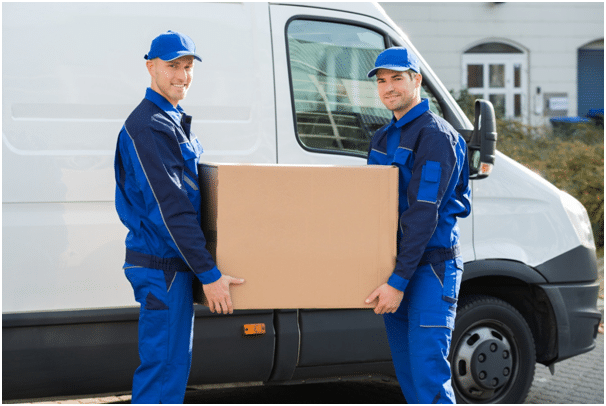 Take a look at this overview on how to make sure your materials are properly secured on the truck.
Shipping Secure
There are levels of transporting a load safely. Not every load requires you to get in the back with the loading team and tie it down.
Many shippers have their own experts who can organize the pallets in your trailer or van. In these situations, you don't even need to get out of the car.
Simply back up to the bay and allow the loading team to secure the load for you before you drive away. But this is usually the case with larger, heavier loads.
If you're in a class 8 vehicle, expect the shipper to protect the tens of thousands of pounds of the product themselves. But what happens when you pick up lots of smaller loads from many different shippers?
You probably won't get this same royal treatment. Shippers want you in and out of the bay so they can make room for other drivers.
In this situation, you might need to check that the load is properly secured before you drive away.
How to Fasten Load Safely
The way you fasten a load safely varies based on the purpose of the load and the vehicle you're driving. With large class 8 vehicles, your main option is to move pallets around.
To do this, you'll need a pallet jack. The extreme weight of the cargo keeps the items from sliding around the trailer.
This is even more true in smaller vehicles like vans or pickup trucks. You're not going to experience ten tons of freight sliding very far in a small space.
Make sure you're using the right vehicle for the job. Commercial vans and heavy-duty pickup trucks are ideal.
Even if you're hauling something for personal reasons, the vehicle needs to reflect the demands of the job. Take a look at these tips for hauling commercial vs personal freight.
Commercial Freight
The world of commercial freight is constantly changing. The delivery of a single envelope is still considered 'freight' if it's done in exchange for compensation.
But there's no reason to secure packages that can fit snugly in a mail carton. The trick is to secure the mail carton, box, pallet, equipment, vehicles, or the furniture itself.
No matter what you're hauling, you need a plan in place to secure the items in case the shipper doesn't provide you with the necessary tools. There are a few scenarios where this isn't possible.
For example, if you're hauling luxury cars there's not an alternative to having the right tools to start with. The shipper must provide you with a minimum amount of resources in order to help you get the job done correctly.
You have one shot at shipping fragile or high-end items without damage. Choose your trucking equipment wisely and the process of securing each item will be easy.
Bulky Items
Items that are bulky like farm equipment or other industrial tools can be shipped in just about any large commercial vehicle. But most commonly you'll find this kind of freight on a flatbed.
These heavy items are secured through a tie-down process so there is not any chance of the equipment tipping over. But there are times when the item needs to be shipped in a covered vehicle like a van.
How can you tie the item down without an option to wrap your straps around a flatbed? One of the best ways is using the hooks provided in your cargo area.
Use ratchet straps to secure each bulky item. Be careful to secure the sturdiest areas on your item.
Use a strap near the base and one near the middle to stabilize the item during transport.
Square Items
Square cargo like boxes gives you the most shipping flexibility. You can 'flat-pack' them into a single row along the floor if you have enough boxes to cover the entire cargo floor.
If you need to stack boxes, it's important to use rope or these stainless steel cable ties to extend the length of your straps. There's usually only a need to secure your boxes once along the outermost row.
Make sure you always start at the back of the cargo space behind the driver's seat and work your way forward. In a long narrow space, it's a good idea to create stacks along each wall so you have space to walk through.
Personal Packing
When moving your personal items like furniture or other fragile, you probably want to rely on the rope. The rope is much more gentle on fragile and is usually secure enough for short distances.
The key is to use the rope with furniture blankets. Combined with a furniture blanket, the rope can be tightened nearly as tight as a ratchet strap.
Ratchet straps are good for heavy-duty furniture but beware of breakage. Too much pressure from the strap could easily damage your items if you hit a bump while driving.
Making Sure Materials Are Properly Secured
Properly secured freight keeps your business protected. You'll usually have to cover the cost of damaged freight via your auto insurance policy.
Keep in mind that with commercial trucking, insurers aren't obligated to cover every claim. You could be stuck paying the damages out of pocket if the damage is a result of negligence.
Keep your materials intact by taking time to make sure they're properly secured before you take off. For more information and tips, visit our blog for updates.