Are you a natural-born leader?
Whether you're Baptist, Unitarian, Presbyterian, non-denominational, or strictly spiritual, you're free to start your own church.
Churches provide a sense of community, regardless of how devoted one is to faith. This sense of community extends outside of the church, manifesting itself in homeless outreach, prison book drives, hot food deliveries, and more acts of goodwill.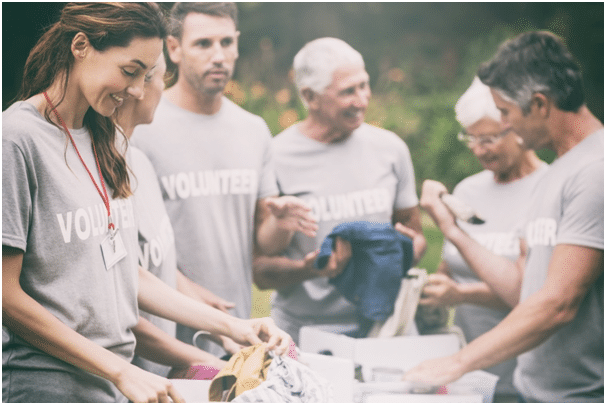 Churches do a lot of work on-site and off-site; they need leaders who understand the logistics of running such an operation.
Are you up for the task?
Learn how to start a church in this introductory guide!
Assemble a Hardworking Team
All great Church leaders need help by their side. Before you find a location or sign any paperwork, assemble a strong team of individuals.
If you're serious about growing your church's membership, you'll need the following assets on your team:
Enthusiastic youth group leaders
Social media manager or coordinator
Church event planner
Janitorial services
Accountant or bookkeeper
As your church grows, you can add even more positions, like music directors, resident artists, retail store associates, volunteer coordinators, and church managers.
How to Start a Church On Your Own
As a new church leader, you're likely low on resources. If you can't assemble a decent-sized team right away, don't worry; there are plenty of ways to multitask and grow your church on a shoestring budget.
Prepare to wear lots of hats. You may need to play the role of church manager, social media coordinator, member outreach specialist, event planner, and more!
You need a good church software solution by your side. Software designs vary, but most products come with email marketing, accounting features, marketing templates, donation management, member support, and event tools at the bare minimum.
Church software covers a lot of marketing basics but not social media. You'll need to download a separate social media management tool to monitor engagement, optimize posts, and discover content opportunities.
Legal Logistics
You have the vision, team, and work tools needed to launch a church. The next step is to fill out and file legal documents.
Churches are indeed tax-exempt, but you must incorporate your church first before you can file your 501(C)(3) form.
Review all IRS compliance measures and align your church's bylaws and policies according to those guidelines. Official policies also protect the image and direction of your church.
While hiring an attorney isn't technically required for starting a church, it's strongly recommended.
Compliance penalties could strip your church of its tax-exempt status, but there are other legal issues to consider, like employment law and real estate.
Choose a Location
A real estate lawyer and agent can help you find the ideal church space. You can also browse church real estate listings online.
Read Also: The Rewarding Benefits of Hiring Utility Locating Services
Don't limit yourself to vacant churches, either. Church leaders are getting creative and turning commercial spaces into churches. For example, you may need a warehouse to accommodate a stage for Christian music events.
You can always build your own church; this process takes a bit longer since you need land, custom windows, church steeples, and more building components.
Lead the Way
You're on a mission. Don't let boring business logistics deter you from your calling. Learn how to start a church that inspires good work in your community.
Every little bit of information helps. Follow the blog for even more advice, tips, and life hacks!