Wind is blowing, heart is beating and we all stop and glare at how our hearts have fallen? But this is the beauty of this city; it has numerous epic love stories to tell. New York is known for its vibrant colourful roads and the way it connects to the city in a most unique way. Walking here feels so full of colour and enthusiasm that on every meter your heart will want to discover more of it. This city is surely a lot to offer its people and especially if anyone is a movie geek.
Do you also wonder how life is behind the screen? So yes, there is something for you and you can discover both life on the screen (its movie places) and life in the city by living there. This city has a lot to offer and if any movie geek is looking out to take a round of this city and its beauty then they can be at these places. Let's have a look at New York film locations guide.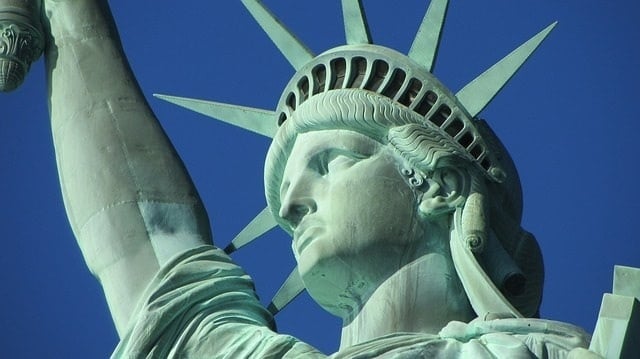 Let's catch the beauty of these beautiful cities
1. TIME SQUARE 
Who else remembers the movie harry Potter (part 7)? When Hermione brought two of her best friends to this place for going to oblivion for some days? That scene is of course, still will be fresh in the heart of every Harry Potter lover. This place is said to be the brightest but at the same time, the darkest and somber place at the night. But this place is about discovering the silence and crowd both at the same time but getting hungry over this place is of course not a good idea.
2. Empire state building 
Like the name is very authentic and historical kind of so the place is. It is said to be the most iconic skyscraper in New York City. This place is, of course, living apart in the memories for the starring role in Elf and Sleepless in Seattle. Here the best scene was filmed and it becomes part of our own emotions since then. It is, of course, a place to rejoice and celebrate beautiful sight.
3. Central Park
Manhattan is in the heart of people and it is not just a popular place. For millions of people, it is a place to give a special place into the heart. The place has been used many times for filming many scenes, especially romantic scenes, and emotional scenes. But the place really is so beautiful and calming with its nature. And that is why; people still have remembered this place whenever it comes to the romantic scene of the movie Serendipity and Love story. So yes, this place is definitely one to go and experience its beauty.
3. Brooklyn Bridge
Walking through this bridge is one of the feelings to feel. Sex and City: the movie, fans of this movie still mention about this place. There was a magic in the scene which has been filmed here, the way Miranda and Steve reunite here after their long separation. The bridge is embedded with lanterns and beautiful sight, anyone who would go to this place, they can surely realise its dopamine.
4. Statue of Liberty 
The Statute of liberty is a significant place in New York City and it has so much to offer besides its legend history. It seems no one is watching you but when you are in New York at least this busy lady has landed her eyes on everyone. This lady is keeping an eye on the whole city and these buzzing people. Her films are credited with many names. But fans can never forget these two special names X-men and titanic.
There are other names too like Planet of the apes, splash, and on the Town.  It is a sight must witness and capture the beauty of this art and definitely carry the pride of this lady at home.
5. Verrazano Narrows Bridge 
Mussy and romantic dates are a dream for many but you might be thinking that 'wish you also had a place like Saturday Night Fever'. Then congratulations you really have a place not just like this but situated in New York City and it is one of the most wonderful and most romantic places to sit and talk for long. This bridge is famous for its individuality, which it presents. And the way the film Saturday Night Fever has shot at this place has really heart.
The way tony narrates Stephanie the whole history of this bridge. Wow, imagining about this pace takes me back to that scene and place and my heart craves more to visit this place.
6. Katz's Delicatessen
This place is not just about extravagant food culture and lavish drinks and rolling laughter times but this place reminds everyone who has watched the movie when Harry Met Sally. And this movie is a bumper and won the hearts of its fans the way the whole scene makes them enjoy a good time in a place like this. These places are not about sight but these places are about rolling into laughter by having your favourite cup of coffee and food by your side along with your favourite person.
7. Guggenheim Museum 
How many times you have seen architecture and said wow beautiful? Many at times for sure, but when you get to see architecture like Guggenheim you remain with your mouth open. It is such a beautiful collection of houses and they all are so mesmerizing. We all have witnessed it in the movies like When in Rome, Bye Bye Birdie, and Men in Black.
Winding up
All of these places represent their unique personality and it has so much to teach people. They all are for their individual beauty and stories, this is why different movies have been shot onto them for different reasons. Enjoy all of them discover all they, all of them are worth experience and they will surely leave a great impact just like movies does into our lives.