Injuries resulting from accidents happen all of the time. Unfortunately, some are more severe than others. According to the Occupational Safety and Health Administration(OSHA), nearly 4.3 million people suffer non-fatal workplace injuries each year.
No matter whether an injury occurs at work or somewhere else, many of these accidents occur because of the willful negligence of another party.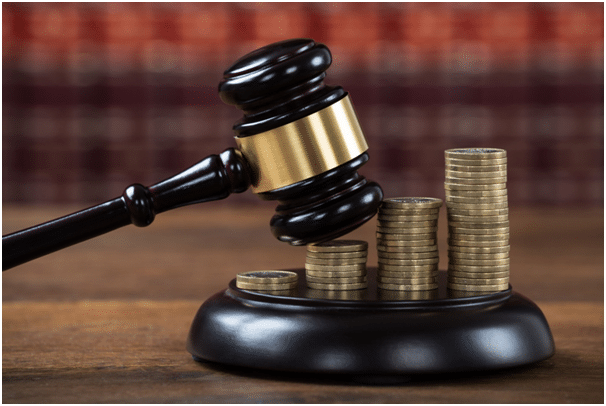 If you've been hurt in an accident, take a look at the information below to learn more about the various degrees of negligence and how a personal injury lawyer can help you.
What Is Willful Negligence?
Willful negligence is defined as negligence that's deliberate with intentional disregard for the health and safety of others. It's also knowingly engaging in reckless conduct. For example, if an employee is told to do a work task that the manager knows could cause harm, and it doesn't follow company protocol, that's willful negligence.
In this type of situation, a personal injury lawyer has to prove that there was significant harm that resulted from the defendant's actions. There are two main factors that go into play with proving willful negligence:
The defendant intentionally dismissed possible safety risks
They understood that the risk could potentially cause substantial harm
If the evidence is proven, then the plaintiff can collect punitive damages. These types of damages are put in place as a reprimand to the defendant for having extensive negligent conduct. In these types of situations, the defendant's actions go beyond ordinary negligence.
Ordinary Negligence
Ordinary negligence isn't quite the same as willful negligence. This situation involves individuals who fail to act reasonably and cause harm to another person. As a result, they are usually held liable for damages. Ordinary negligence includes issues like vehicle accidents and slips and falls.
According to negligence law, individuals are required to take reasonable measures to protect their safety, as well as others. This law establishes responsibility for reasonable care. Any individual who does not adhere to this general rule and harms another person could be financially liable for their injuries.
For example, if a drunk driver crashes into a car and causes the other party to sustain a neck injury, that's ordinary negligence. In this type of situation, a personal injury lawyer can assist you with putting together a case against the negligent party.
Gross Negligence
Gross negligence is defined as a thoughtless disregard for another person. This type of negligence goes beyond ordinary negligence. However, it's sometimes more difficult to prove in injury claims. A person who is grossly negligent behaved unreasonably with an absence of diligence.
It also means that they did not use any precautions and did not take any care in regards to the safety of others. For instance, if an amusement park worker allows visitors to ride on a roller coaster that they know is broken, that's considered gross negligence.
In the court system, this type of negligence is characterized as an intentional abuse of duty. Another example of gross negligence is when a surgeon accidentally removes the wrong limb or leaves surgical instruments inside a patient's body.
In this situation, it is easy to prove that there was negligence on the behalf of the surgeon. However, it may not have been an intentional act by the medical provider. Although the results of the surgeon's performance caused severe injuries, it's not the same as willful negligence.
Monetary Damages from Negligence
There are various types of monetary damage that victims can collect from the party responsible for their injuries. The financial compensation includes the following:
Compensatory Damages
In a personal injury case, there are two forms of compensatory damages: economic and non-economic. The financial reward received is designed to compensate the plaintiff for their injury or loss. The amount given is based on the value of the injury or loss.
Economic Damages
Economic damages are given to the injured party for economic losses. This includes medical expenses, prescription drugs, increased living expenses, and lost wages. When a severe injury occurs it can completely turn the victim's life upside down.
Therefore, it is the responsible party's duty to make sure that the victim is properly compensated for their trauma, as well as all the additional expenses that accompany it.
Non-Economic
In personal injury claims, victims are not only compensated for the physical harm done to them, but the mental harm as well. Things like pain and suffering, loss of companionship, loss of enjoyment, and mental anguish are all included as factors in the claim. If your injury creates emotional damage, then a personal injury lawyer can fight to make sure you are compensated for it.
For example, if a negligent driver causes one of the passengers in your car to lose a limb, that could lead to mental anguish. Also, if a loved one dies due to negligence, that results in loss of companionship.
Negligence harms every aspect of a person's life. That's why it's important to lean on an experienced lawyer to help you. If you need help finding a personal injury attorney, click the highlighted link.
Get Help from a Personal Injury Lawyer
If you're the victim of willful negligence, call a personal injury lawyer. They'll work to get you worker's compensation, as well as other monetary rewards. When you're recovering from an injury, it's a hassle to fight the defendant alone. Seeking legal counsel is your best bet.
Was this information useful? If so, read more of our blog posts. We provide lots of content to help educate our readers. We're sure you'll learn something new.
Continue browsing to discover more!