Out of sight, out of mind. That's usually the problem when it comes to maintaining the health of our roof.
However, does it really matter if our roof suffers from a little build-up of algae or moss here and there? Nobody can see it anyway.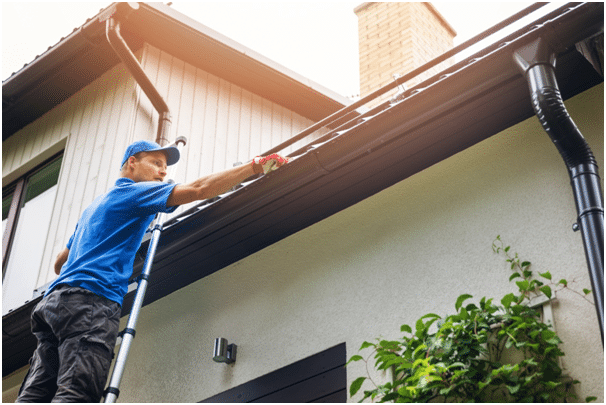 We've got the answers right here. You may be surprised to discover the cost of investing in roof cleaning services versus letting nature take its course.
Curb Appeal
Homeowners who are about to put their house on the market should seriously consider professional roof cleaning services.
While it's not the first thing you notice about a home, the state of the roof has a bearing on the curb appeal of a property. A dirt-streaked roof or one smothered in moss with choked-up gutters and downpipes tells a story of neglect and disrepair. That's not the look and feel you're going for when selling a house.
Buyers may unconsciously note the state of the roof and leave with a feeling that the property needs a lot of work, even though making quick use of professional roof cleaning services will do the trick. In fact, hiring a company such as 19PFM that offers a super-fast, professional, and safe service is a smart idea.
It's a fact that a clean roof adds value to your home and will ensure that your home stands out to potential buyers – in a positive way.
Energy Efficiency
We often relate energy efficiency to turning lights off when we leave the room or keeping the windows closed when the air conditioner is running. However, the state of your roof – yes, the outside – can impact the overall energy efficiency of your home.
We know already that dark colors attract the sun's heat, and when your roof is covered over with algae, lichen, moss, or dirt then it starts to absorb more heat. This, in turn, heats up the entire home which will impact your cooling costs during those warm summer months. Inflated energy costs over time are significant compared to a regular roof cleaning cost.
A clean roof is a passive cooling strategy that is good for your pocket and good for the planet.
Preventative Maintenance
Roof cleaning is often not high on our list of priorities because it's not in our line of sight. It should, however, form part of our regular property maintenance schedule. This is a great deal cheaper than replacing sections of the roof or having to replace rotting timber beneath the roof tiles.
When left unattended, those dark streaks caused by algae, or those clumps of lichen or moss start to put down roots. The roof materials start to disintegrate as the roots become further embedded and compromise the roof tiles or shingles, and the trapped moisture further feeds this cycle.
A good roof cleaning service will carry specialized roof shingle cleaner which will not only remove the plants themselves but will also kill the root system. This prevents further damage and slows down new growth significantly.
Roof Cleaning Services Save You Money
There's no doubt that the roof needs as much TLC as the rest of our property. Whether you've got a tiled, metal, or shingle roof, a little time and attention will save you money and major headaches down the line.
Read Also: Top 10 Camera Apps for iPhone
Roof cleaning services should definitely form part of your home maintenance schedule to keep your home looking fresh and new.
Stay with us for more practical real estate advice to take the best care of your biggest asset.