Just how important is clothing when playing golf? A lot. Unknown to new golfers, the right type of clothing can boost comfort. And when you are comfortable, you can focus more on your performance out on the greens.
For example, you can swap your favourite pair of golf trousers for shorts during summer. Shorts are ideal for summer or when playing in environments where airflow is critical for performance.
Apart from that, men's golf shorts offer a few other benefits. For one, they can improve your movement. Plus, golf shorts look good on and off the course.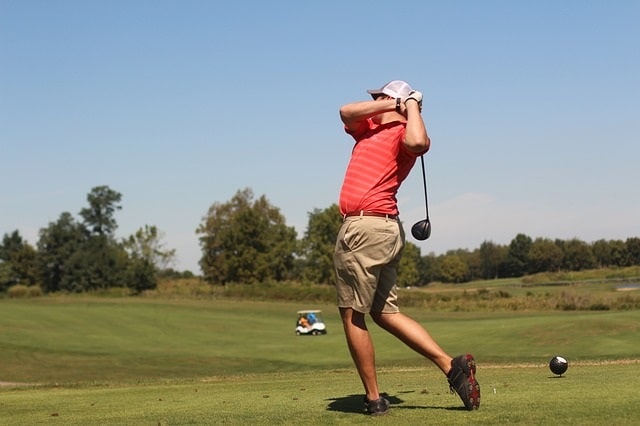 Before you shop for men's golf shorts
But are golf shorts even allowed?
That depends on where you are playing. Do remember that each club has its own set of rules, especially when it comes to outfits. Generally, most clubs have relaxed their rules about wearing shorts while playing golf.
When in doubt, err on the side of caution and ask before wearing shorts for your next round of play with your buddies.
And if the club does allow its players to wear shorts, be sure that you purchase and wear shorts made specifically for the sports. That means no cargo or jean shorts.
Factors to consider when buying golf shorts
With so many quality men's golf shorts online around Canada, how do you ensure you buy one that offers great value for your money?
Although many buyers make price a significant factor in their decision-making process, there are a few other factors that you might want to consider.
Fabric
Manufacturers can sometimes use technical terms to describe the qualities of their products. To help you cut through some confusing terms, here are a few things that you should look for in fabrics for golf shorts.
First, consider a fabric that has moisture-wicking properties. When the temperature increases, you want your shorts to pull away the sweat and make it evaporate quickly.
Antimicrobial fabrics, on the other hand, can contain or eliminate microbes found in sweat. These microorganisms are responsible for making sweat smell awful.
You'd also want a stretchable fabric. If the material restricts your movement, you can't play your best game.
Length
The length of shorts that you can wear will depend heavily on the rules of the club where you are playing.
Generally, you should wear golf shorts with a hem about 10 cm above your knees.
Fit
Fit is essential for both comfort and performance. For golf shorts, choose a pair that's neither too loose nor too tight for you.
Why buy men's golf shorts online?
Like household stuff, gadgets, and apparel, you can buy golf clothing online, including golf shorts. But why buy online?
For starters, the prices of shorts from online merchants are competitive. You can even go from one website to another to compare prices.
Apart from the competitive price, many online merchants offer a few perks and promotions to entice you to open an account and buy from them, like free shipping, for example.
Searching for products from recognizable brands like Callaway, Puma, Under Armour, and more is quite easy with the search function.
But before you make a purchase from a website, do check the reviews as well as the terms and conditions, especially those related to shipping and returns.
Getting the right fit and other tips
One problem associated with buying clothes online is fit. This is particularly true if you are buying from a brand that you're unfamiliar with.
To help overcome this issue, here are a few helpful tips that you can follow.
Get your measurements
Before you go to a merchant's website, be sure to get your latest measurements. If you're buying shorts, you need to get your waist, hips, and inseam measurements.
Look at the size charts
Sizing can vary from one brand to another. Now that you have your measurements, the next thing that you need to do is to look at the size chart.
Check out the reviews
Take advantage of the buying experience of other customers. Reviews can provide you with information and insights which may not be readily available on the website.
Take advantage of special offers
Sometimes, online sellers run promotions and discounts like free shipping to entice more prospective customers to purchase. Take advantage of these.
However, be sure to read the seller's fine print, especially those that apply to shipping and returns.
Knowing where your clothes are coming from and when their arrival will be can help save you from frustration. You need to be aware of shipping schedules, especially if you're planning to wear your new pair of shorts on a given date.
Sometimes, the clothes you shop for online don't fit you well. Some online sellers accept returns. However, you need to do this during the prescribed period.
Getting the best deals online
Buying clothes online can be tricky, especially if you are going to shop for the first time. Follow these tips closely to ensure that you get a new pair of golf shorts that fit well.