Whether you're a professional chef or an avid foodie, having a commercial kitchen at home seems like a wonderful but far fetched dream. But that dream is an attainable reality.
Anyone can remodel their kitchen into a chef's haven with the right plan. Let's go over what to consider during your kitchen remodel.
Commercial Kitchen Equipment
Commercial kitchens have top-of-the-line equipment that can handle heavy use. This equipment is often made of stainless steel, which is easy to clean. Temperature ranges on professional equipment also reach much higher and lower temperatures than regular equipment.
Your equipment choices will also reflect on the type of food you plan on creating within the kitchen. For example, if you're a fan of barbecue food, you may want to consider specialized equipment like a smoker or a rotisserie oven.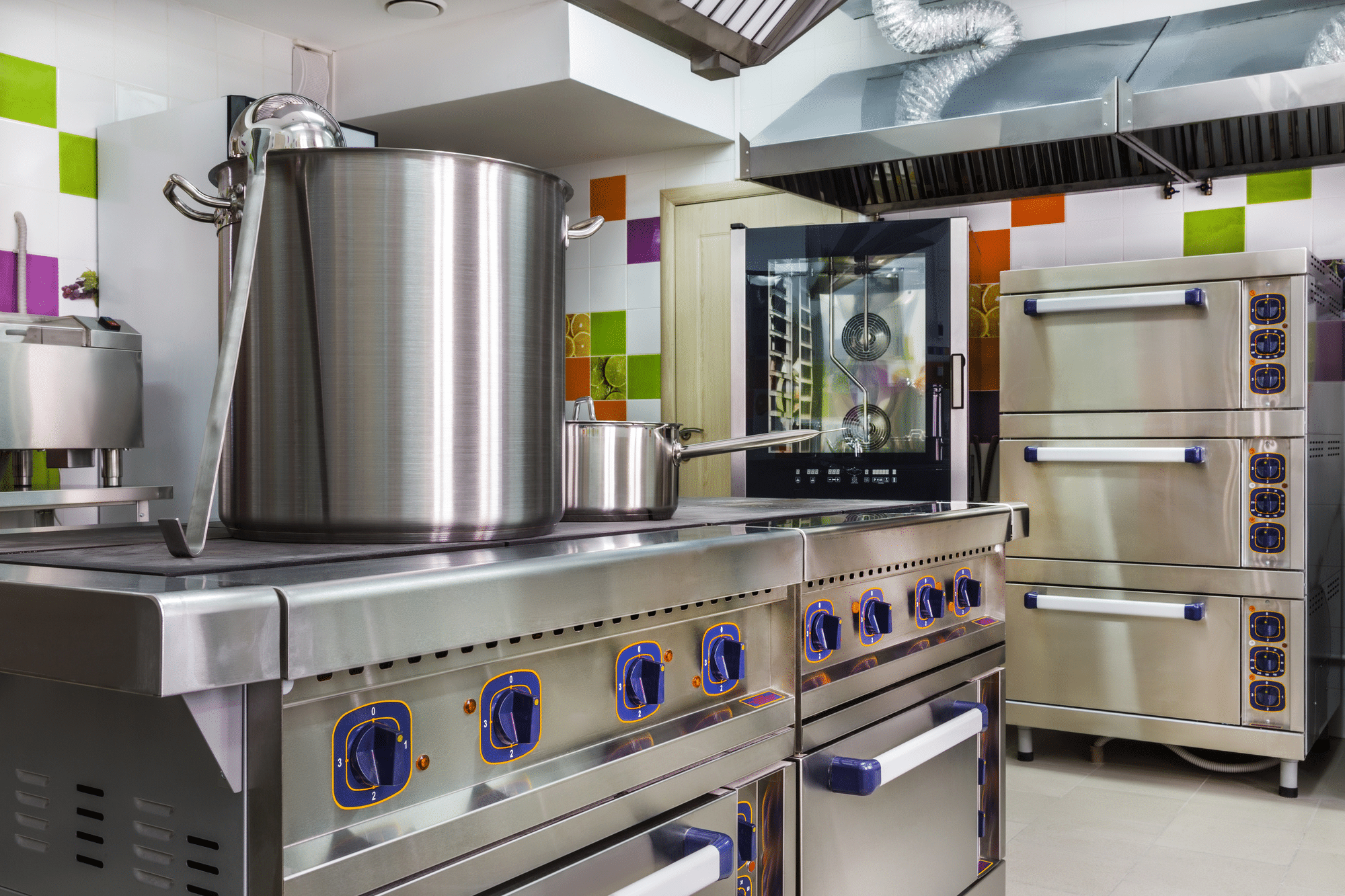 If you're building a basic professional kitchen, consider adding the following pieces of essential equipment:
Commercial Convection Oven
Commercial Refrigerator
Commercial Grill
Deep Fryer
Dishwasher
Hot Food Holding Cabinet
Three Compartment Sink
Kitchen Conveyor
With these kitchen staples, you'll easily craft delicious meals that meet the expectations of a typical high-end restaurant. If you're looking for quality commercial equipment, Ametals.com is your ultimate resource. All Metals provides reliable and energy-efficient kitchen conveyors, ovens, and more.
Commercial Kitchen Supplies
Easily accessible tools and supplies are a must for any commercial kitchen. It's vital to prepare your kitchen with high-quality tools ahead of time while considering the type of food you plan on cooking.
A few tool basics include:
Chef's Knife
Cast Iron Pan
Ceramic Non-stick Pan
Standing Mixer
Food Processor and Blender
Casserole Dishes and Sheet Pans
Measuring Tools
Safety Items (Goggles, Wet Floor Sign, Aprons)
By initially stocking your kitchen with these supplies, you're off to a great start. As you figure out your long-term kitchen goals, your supply will steadily grow.
Commercial Kitchen Design
While appliances and tools are important, your commercial kitchen's flow and design is a vital component of your remodeling process.
Commercial kitchens have a floor plan that can fit several people at once—chefs, sous chefs, line cooks all have a place in the kitchen at the same time. Because of this, your commercial kitchen should be big enough to fit at least four people.
The flow should direct cooks in the order of operations. The front of the kitchen should house the cooking materials and preparation stations. The flow should lead cooks towards cooking appliances and garnish stations.
Flow also impacts the safety standard of the kitchen. For example, raw food should have separate storage away from cooked food.
Other Matters To Consider
If you're creating a commercial kitchen to sell and distribute food, you must follow specific guidelines.
A commercial kitchen that is not for personal use requires a license to operate. This license is easily attainable as long as you design your kitchen to fit the requirements. Requirements vary by state, but they focus on sanitation and food safety protocols.
Once you've attained a license, you must also get your kitchen regularly inspected to ensure you're following your state's food safety protocols.
Commercialize Your Kitchen
Getting your dream kitchen requires hard work, but the payoff is certainly worth it. Your new commercial kitchen will have everything you need to make restaurant-quality food.
If you liked this post, check out the rest of our blog. We write about tech, business trends, and more.