Every newly engaged couple has a dream wedding venue. Have you thought of yours? If you've planned a date and have an idea of how many people you want to invite to your ceremony and reception, you'll have a good idea of the size of the venue you'll need to accommodate your guests. Narrowing down your options can be far more involved than you first imagined due to the endless choices you're faced with now.
Depending on the size of your guest list, the budget you've set aside for the occasion, and the type of interests that you have, you'll find multiple options awaiting you. You can choose a local historic hotspot or a place that is rich with personal sentiment because of the memories you have there. Whatever the case may be, selecting a venue early allows the rest of the plans you make for your wedding to go more smoothly.
Must Read Top #4 Ideal Places For Your Wedding In Mumbai!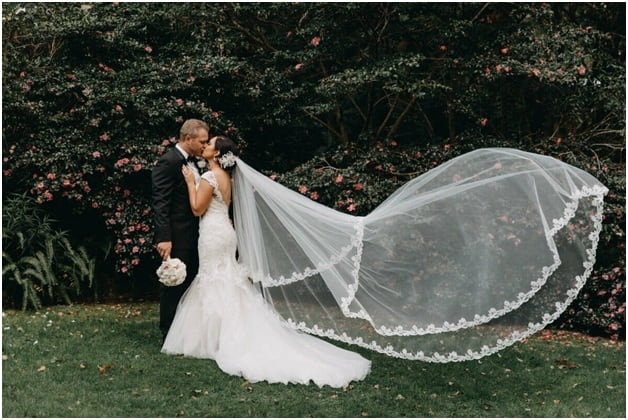 Considerations to Make When Choosing a Venue
Before jumping into a contract with a venue, you need to do your research. It helps you know, without a doubt, that you've made the right choice for your special day. You'll be able to avoid some of the horror stories that make their way around the internet, too, because you didn't make a hasty decision.
The theme that you've chosen for your wedding can be further enhanced by the venue that you select. For example, if you've decided to have a rustic wedding, you'll want to hold it in a barn or outdoor area where nature can be part of the backdrop that tells your story. If you had your first date at a winery, you might want to make the same location a part of your wedding day celebration.
The venues listed below are among the most popular options you have to choose from today. Select the one that you feel fits your personality, accommodates your guest list, and gives you plenty of room to be creative.
Reception Hall
Among the best options that you have to choose from because of its large size and ability to accommodate large crowds, a reception hall gives you plenty of space to move around. You can easily have a catered reception and still have a place to dance after everyone has eaten. One of the biggest benefits of booking a reception hall as the venue for your wedding is that there are different packages to accommodate your budget.
There are also places onsite to take photos. You'll find that many reception halls exist on sprawling land full of natural beauty. You can have pictures taken before, during, and after the event without inconveniencing anyone.
Hotel/Restaurant
Hotels and restaurants are also a favorite for many couples. It's far easier to plan an event at a location that handles lodging and food. If you can find a hotel that has its restaurant onsite, you'll be all set!
Out-of-town guests will have a far easier time traveling long distances if they know they won't be required to make arrangements to get to and from the venue. They love the idea of being able to retreat from the festivities by going to their room to rest. It will take them no time at all to travel between one destination to the next.
Winery
Offering an incredible backdrop for your wedding, a winery can create a relaxed and cool atmosphere for your reception. The only downfall is that some smaller businesses don't have the space to accommodate large weddings. You'll need to inquire about availability as soon as you've set a date, too, because of this type of venue books quickly.
Historic Location
A historic hotspot in your hometown can be a beautiful way to introduce your city's culture to people who don't get to experience it every day. Landmark buildings, monuments, and parks provide a lot of inspiration for you to tap into for your wedding. You can come up with all sorts of creative ideas with a venue like this, and you won't need to limit your guest list in the process.
Golf Club
A golf club can be a lot of fun because of its location, well-kept landscaping, and onsite dining. If people want to play golf, they'll be able to after they've eaten. Most venues like this offer indoor and outdoor options, too, depending on the weather and which you prefer.
Pro Tips That Make the Selection Process Easier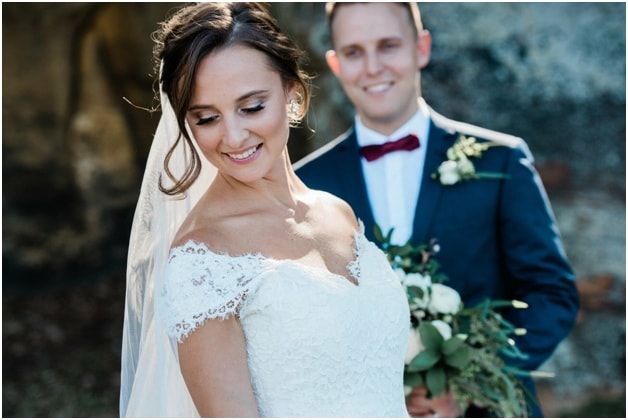 Some questions will help you determine which venue is the right fit for you. For example, what is the venue's capacity? Can they safely accommodate your guest list?
If you have the reception outdoors, is there a Plan B if the weather gets bad? What about catering? Are there minimums for having the in-house caterer take part on your wedding day?
How early can you book the venue? Is there a deposit due at the time you book it? What about the venue's cancellation policy in case something changes suddenly?
Final Thoughts
You've got options when it comes to selecting a venue. After reading the list above of potential locations for your wedding, you'll be able to choose the one that best meets your needs rather quickly. Contacting the person in charge of booking the location immediately allows you to know if the date you've selected for your wedding is available.
Photo courtesy of perfect moment wedding photography studio.
BIO: Wedding photography expert Jeffrey Wang has his own wedding photography studio in Sydney Perfect Moment Photography. He helped hundreds of couples to capture their love stories and the raw emotions and spirit behinds the weddings. In his free time, he writes about love stories, venues and photography tips for known wedding blogs around the globe.